Meet Jiggy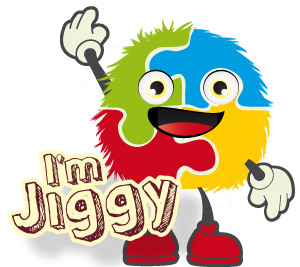 Jiggy is Jigsaw Counselling's mascot and the face of Jigsaw's counselling with children. He's a friendly, furry, colourful, fellow who likes to help people, especially children.
He helps create a fun relaxing atmosphere where children can engage in counselling. Jiggy can be coloured in, cuddled, or even thrown at the wall!
Children sometimes feel that the counselling environment is too intense or intimidating. Jiggy is there to reassure kids that counselling in Jigsaw is especially for kids.